Let's start the year right by focusing on self-care.
It doesn't have to be complicated—eating right, getting enough sleep, taking the time to meditate and dance—all these are things you can do to keep yourself in tune.
Transformative experiences often come in the form of enduring multisensory treats, and this is what our feature for this month so successfully accomplishes.
Make way for a brand that truly captures the essence of what it means to indulge and delight in simple yet meaningful luxuries.
Created by Jocelyn and Alaina Drew, Bijou transforms places into wonderfully intoxicating and restorative spaces with stunning and fragrant, hand-poured soy candles that deliver well-rounded aromatic experiences.
Yes, being able to indulge allows for that beautiful life balance that makes us happy.
With curated candle offerings like The Coven Tall Votive Set and Festive Faves Signature Candle Set, and flagship products lovingly dubbed, "Signature Starlets", Bijou promises many warm and comforting moments that are as unforgettable as they are remarkable.
Each meticulously-crafted candle confection is built upon a satisfying and addictive fragrance profile made possible by carefully-sourced ingredients and well-curated scents blended to perfection.
It is truly an honor and a pleasure to have Bijou for our Spotlight this month!
---
What is the Bijou story?
We started Bijou because we thought there should be a more accessible luxury candle. We were buying very pricey candles with fragrances we loved and we were barely burning them because we felt guilty – like we were burning money.
Alaina comes from a background in product design and manufacturing and Jocelyn has a background in the beauty industry and fragrance and starting Bijou was really a natural choice for us!
---
How are you delivering that unique experience that attracts fans and enthusiasts alike?
We think by taking our inspiration from women in pop culture to help design our candles people can really understand the Bijou vibe.
With each collection we release, it's like revealing a bit more of the bigger picture we have for our brand.
---
What makes Bijou distinct from other luxury candle brands?
Our main goal is to make our candles from the best quality ingredients while maintaining a more accessible price.
We use 100% soy, pure cotton wicks, high quality fragrance blends and thoughtfully designed vessels.
We do all of this with a pop culture point of view that we think our customers really connect with. We want people to light up (pardon the pun) when they open their candles.
---
Could you give us some insight into the work that goes into each votive creation?
We have most of our collections thought out way ahead of time. We have an idea of what we would like our collections to look and smell like before we even begin to work out the details of the vessels and fragrances.
Sometimes the design inspires the fragrance, or vice versa, but it all comes down to our overall vision for each collection. Sometimes a collection can take us a year to develop for us to get it just right.
---
What are your fan favorites?
The Candle Coven is one of our best sellers with Sabrina being the top witch. We released the Icon Collection last fall and have sold out of it several times since.
Our Stevie Candle is one we have a hard time keeping in stock. She's a fan favorite for sure.
---
What's your biggest inspiration, especially as a company that strives to provide a rewarding and satisfying product?
When we first started Bijou, we were mainly inspired by beautifully designed fragrances in beautifully designed vessels. This was for our inaugural Starlet Collection.
As we worked through this process, we realized that these candles started to have identities and that's when we were able to give them their signature monikers.
This informed how we found inspiration going forward. We knew right away we wanted to do The Candle Coven and started to refer to our customers and followers on social channels as the Candle Coven and really became inspired by this amazing community that formed.
---
What is Bijou's proudest moment to date? And can you give us a sense as to why it's such a key milestone?
One of the most nerve wracking parts of our business is launching new releases.
We worked on The Candle Coven (Hermione, Sabrina & Willow Candles) for over a year and when it came time to release them we were SO NERVOUS.
Everyone loved them and we received some amazing press. This was one of the first times we felt really proud.
---
It's been a pleasure being part of your journey through producing your custom gold foil stamped labels.
What were the main considerations for your branding and packaging design?
We want our branding and packaging to be instantly recognizable as something that is cool and beautiful with a point of view.
We ultimately make things that we find exciting while maintaining the best quality possible.
---
What are the three adjectives that best describe Bijou, and why those three?
Quality
We really want our candles at that luxury level
Fun
While we are maintaining a luxury level or quality, we also want our brand to promote a sense of whimsy and cheekiness that keeps it from taking itself to seriously
Magical
As a Queer/Female-owned brand, it means a lot to us to promote a sense of magical female power. The magic is in us and it's in you. Our Candle Coven (customers) means so much to us and the incredible sense of community that we have built really feels magical
---
Can you impart illumination (pun intended) for people who are starting out with their own businesses?
Mistakes can be invaluable learning opportunities and they are inevitable – don't be afraid of them!
Also, you can't be afraid of some seriously hard work. Whenever we are in the middle of something that seems really difficult, something positive will come of it and that makes it all the more worthwhile.
---
Where else can we find you?
Official Website: https://bijoucandles.com/
Facebook: https://www.facebook.com/bijoucandle
Twitter: https://twitter.com/bijoucandles
Instagram: https://instagram.com/bijoucandles
Pinterest: https://www.pinterest.com/bijoucandles
Online Store: https://bijoucandles.com/collections/shop-all
Get in touch: hello@bijoucandles.com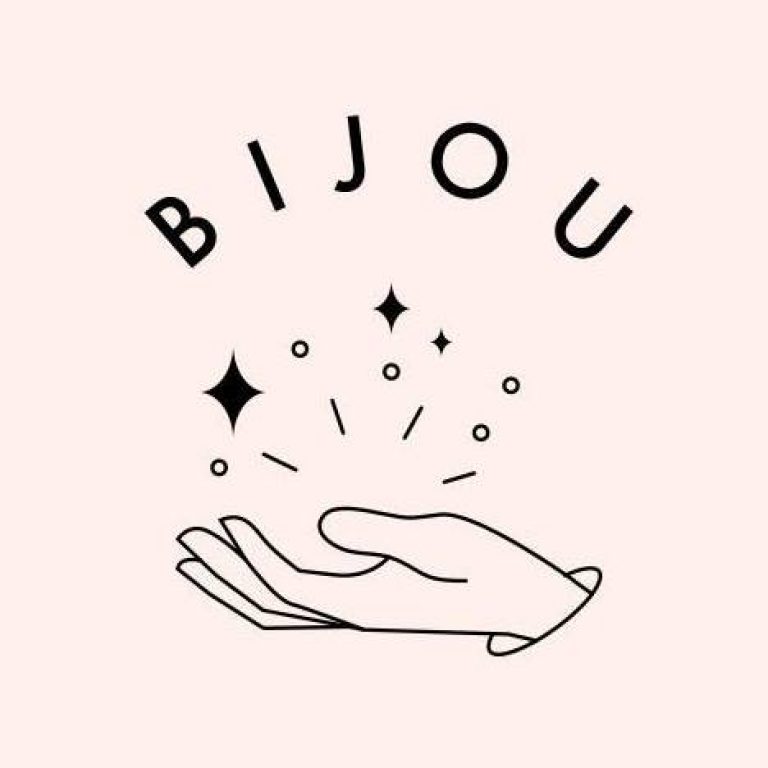 Bijou is the luxury candle habit you can afford to have. No guilt, just amazingly scented, beautiful candles that you can use every day. Because everyone deserves to treat themselves, always.
---
We have been fortunate to have met awesome people through our work, and learning about them and their challenges and triumphs is always humbling and inspiring. As print advocates, we truly enjoy talking with artists and small businesses who inspire us everyday.