Dedicated to creating real social impact, our feature for this month is set on "making better tees to make the world a better place."
Nine Knives helps kids dream big by creating a platform that realizes those dreams through after-school programs support.
The company's repertoire is short and sweet. Edgy and simple, Nine Knives offers cool black clothing crafted from premium, soft 60/40 combed ring-spun cotton-poly blend, cut into sleek t-shirts and classic tank tops.
They don't sell just the tangible—beyond the threads, each purchase creates a real impact that is an inspiration to all. How profound is it to engineer an empire, and leave a legacy for the youth?
Established by brothers Diego and Daniel Napoles, Nine Knives fosters positive actions by donating 10 percent of all their sales in order to continue helping their community.
Older brother Diego, who is a 4th grade teacher, worked in an after-school program (CAPS) that younger brother Daniel also attended. Having seen both sides cemented their purpose in their own business endeavors as stewards of inspiration and action for future generations.
And so here we are with shirts that do change lives… We are happy and honored to have Nine Knives for our Spotlight this month!
---
In a nutshell, what is Nine Knives all about?
It's the idea of creating a community of passionate people who are in pursuit of their dreams. Daniel and I both started this because we thought we could make a better T-shirt than that the stuff we were seeing in the mall.
After a couple years of selling shirts, we thought it would be cool to give back and truly live up to our motto of "leaving a legacy". A life goal of ours is to raise one million dollars for after-school programs that help kids get exposure to hobbies/interests that can change and inspire them for life.
---
How did you come up with this business model and why is this significant?
Toms shoes was a big inspiration. It was super cool seeing a purchase that helps someone else.
To be honest, we kind of don't focus on the "business" part but rather creating something of value for others. We focus on providing a great service for people.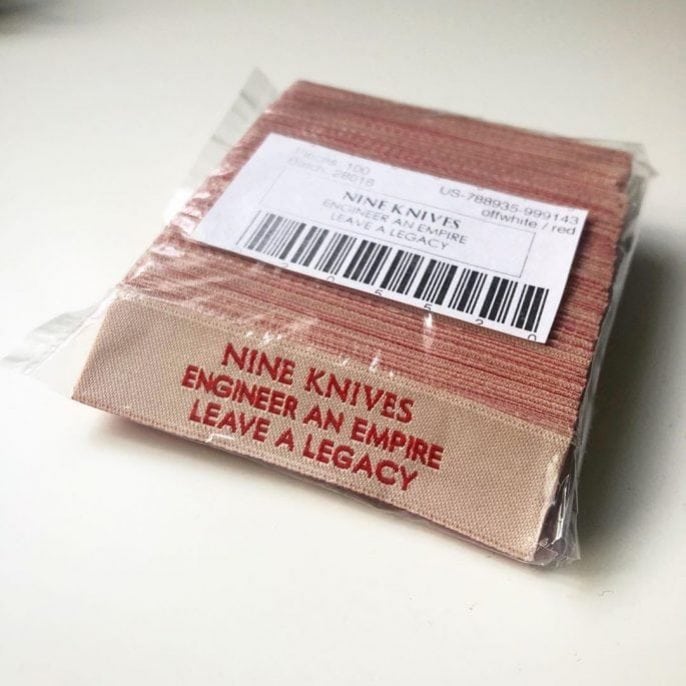 The purpose of our brand is to make a shirt that will become people's new favorite T-shirt and at the same time, help a young person fuel their creativity and personal interests.
---
Could you run us through your flagship products?
We just re-vamped our webstore and released a new item aptly dubbed the "Staple" Tee along with a women's tank top.
The idea was to create pieces of clothing that will become crowd favorites and always stay stocked in our store.
Soon, we will be releasing limited tees that will be only printed once. So, the idea of a "staple" tee is a staple in our store and in your closet.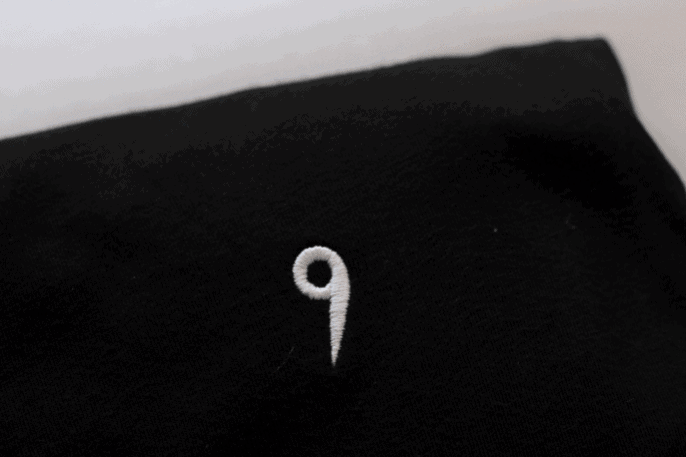 Our products are crafted with the softest ring-spun cotton we could find and stitched with a slight shimmery thread for our logo. The details are subtle and add an "under the radar" vibe. It's a tee that meant to be a perfect black tee that can be worn for the gym, a date, school or even just spending time at home.
---
What inspires you most about your work?
What inspires us most is the idea of helping others.
From the students who benefits from the donations to the customers who are getting a better-quality shirt, these people are the reason we wake and strive to make a better service and create something of value.
---
Could you share something that speaks about the enormous passion of your brand?
We just had direct a great promo spot to showcase our brand identity. The spot is call "Believe"
---
What is Nine Knives' proudest moment to date? And can you give us a sense as to why it's such a key milestone?
One of our proudest moments has to be the first time we sold a shirt to a stranger. It was crazy when we got the order, we looked at each other asking "do you know this person?" We both had no idea who it was and the order went to New York.
That was an amazing moment because it sparked that fire that we are doing something right if complete strangers believe in our product.
---
Producing your metallic print custom tissue paper was such a treat—it's been such a pleasure working on these brand collaterals with you.
How significant was it to be able to execute that kind of branding, style, and aesthetic?
Thank you for delivering such a high-quality print! We loved it and it takes the package to a whole new level.
We wanted to make the customer experience become something special and when they get their order and it almost feels like a present to them. Even if they bought it for themselves, they get to unwrap and enjoy this new piece of clothing added to their closet.
---
What are the three adjectives that best describe Nine Knives, and why those three?
I can sum it up in two.
Passion / Purpose
The idea of finding your passion in life whether it is writing, sports, photography, or anything, it is something you wake up for and can stay up late losing sleep over it because you feel so passionate about it. It's the thing that doesn't feel like work to you.
The purpose part is the idea that we have a purpose. It's our duty to live up to that and create the things we were meant to create while also leaving a lasting impact on the world behind. Simply put, leaving a positive impact on the world.
---
What's the best piece of advice you can give to those who are starting out with their own businesses?
I remember watching tons of interviews of my favorite brands and seeing them answer this question. So, it's surreal that now I am being asked the same question.
My advice is:
Research and Execute.
Research everything. EVERYTHING. From how to copyright, what shirts fit like, what inks print the best, how to start a website, etc. All this information in online and you must put in the hours to find the answers. If this feels like work to you, then it might not be your passion. It shouldn't feel like a chore but rather something you love to do.
You must execute these actions as well. Don't get caught up in the planning. Take action and make moves not excuses. You find the info and then do it. That's what we've been doing and we still do to this day.
---
Where else can we find you?
Official Website: https://www.nineknives.com/
Facebook: https://www.facebook.com/9knives
Twitter: https://twitter.com/nineknivesco
Instagram: https://instagram.com/nine_knives
YouTube: https://www.youtube.com/channel/UC-vWUY3-zd7_xjlPJ26pErg
Nine Knives makes better tees to make the world a better place. They donate 10% of all profits to after-school programs so kids can dream big.
---
We have been fortunate to have met awesome people through our work, and learning about them and their challenges and triumphs is always humbling and inspiring. As print advocates, we truly enjoy talking with artists and small businesses who inspire us everyday.