The Christmas season is the time to step up and crush it with your sales and marketing strategy.
This calls for extra special touches to stand out to your customers—your competition surely will also take this occasion to bring out grand promotions and branding schemes to pull people who are looking to spend for themselves and their loved ones.
Simply put, the holidays are about sharing great brand benefits—and executing festive marketing campaigns!
Now, more than ever, is the time to capitalize on the increasing customer sentiment and effectively position your promotions campaigns as relevant and truly festive.
Creating a marketing campaign that pulls on the sentiments of your customers and prospective customers targets their inclination to purchase more.
The holiday season means something different for marketers than it does for everyone else. It still represents love, generosity and sentimental sharing. But there is an emphasis on understanding how these festive feelings translate to consumer buying decisions. Because this time of the year is competitive. Customers are in a buying mood. And every brand needs to cut through the noise. – James Nguyen via Forbes
Go beyond the usual seasonal website and social media redesign and get serious with ideas that will help you not only seem friendly this season, but desirable and memorable to customers.
HOLIDAY MARKETING DONE RIGHT
Christmas is just around the corner, but now is the best time to finalize all your preparations and crush it for the last round of promotions.
Now, most people may not even have begun to shop yet… Cue in your brand, and the most welcome opening to boost end-of-year sales, and you've got a robust venue for strategies and ideas to up your store sales and social presence.
---
STRATEGY: Anticipation – The Build Up
This is a strategy that hinges on the psychological principle of the pleasure and gratification of receiving rewards after a build up of excitement.
Used not only in seasonal campaigns, this is most often used as a supplement to product launches, similar to how movies are built up by a series of teasers until it is finally shown.
Google's Santa Tracker countdown clock via santatracker.google.com
Google's Santa Tracker is festive, fun, and wonderful, and makes you come back everyday leading up to the Christmas day for Santa-related content. Their interface is beautifully done and makes you feel like a kid again looking at the interactive winter wonderland map.
A promotions concept using this strategy is excellent in that the majority of your target market, regardless of any psychographic and demographic, will react the same way, subconsciously drawn to the buzz created by the build up.
TAKEAWAY:
This season, you should be the source of anticipation of your customers.
Create campaigns that increase excitement and leverage on the positive feelings of being rewarded after that long wait. Take note of your assets and materials that can be used for this type of campaign and plan this carefully, making sure that the reward is worth the wait.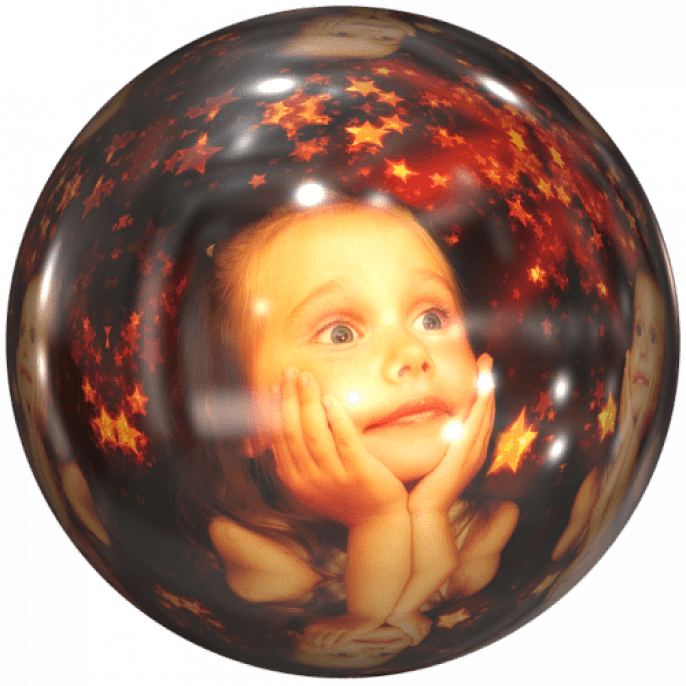 Amp up excitement about the unknown with a program that takes customers on an exciting ride. Offer mystery products/mystery sales, build up to a holiday sale in X days.
Instead of flat out giving customers that holiday coupon that you're planning to send out anyway, use this strategy to make the coupons more exciting and looked out for—the wait will double the fun and value! Wrap their presents in holiday tissue paper to add that extra touch for increased recall.
Getting customers to notice you can be extremely difficult during the holidays, but by creating anticipation, a good and steady buzz will help your business stand out from competition.
---
STRATEGY: Emotions Win All The Time
Some may argue that Christmas is just another normal day, and that people make too much out of a day that looks mostly like every other day in the season. And that is precisely why this strategy works.
The Christmas season is vested with so much nostalgia and warm feelings. Assigning this value means that sentimentality is still #1 when it comes to promotions.
And while some may also argue that depression hits people during the holidays, it's also a fact that people generally feel more positive and uplifted to the days leading up to Christmas. This means happier customers, easier marketing, great sales numbers (if done right).
Michaels' Just "Add: Cheer" program via canada.michaels.com
Michaels does a great job at enveloping visitors in toasty and warm sentiments using its resounding "Just Add: Cheer" handle and eponymous platform for everything Christmas and DIY.
The messaging is clear and strong, promoting ideas and inspiration "designed to deliver the biggest smiles ever on Christmas morning".
Customers are reminded about the program via its newsletter.
Instead of simply doing holiday sales on their items, this sentimental approach wins them more seasonal traffic by positioning their products in an atmosphere that encourages prospective customers to feel the Christmas spirit while shopping.
They even have a nifty "Holiday Helpline", extending the buying experience to in-home, that presents (pun intended) people with actionable tips to create the best holiday experience with their purchases.
TAKEAWAY:
Use this strategy and you won't go wrong—most people are feeling the holiday cheer, and this points to a happy, positive disposition which carries over to all aspects of their lives, including purchase decisions.
Bring your brand into this season's spotlight and make a strong promotions campaign by focusing on the sentiments, traditions, and principles represented by the holidays.
Resonating the season's cheer nudges customers look at your products in a positive light, creating ingrained associations that can only make them more inclined to buy from your shop.
If you're doing countdown sales with the strategy above, why not take it up a level by supplementing the products on sale with ad creatives and copy that make the emotions that define Christmas front and center of your promotions.
BEAUTIFUL FOIL CHRISTMAS CUSTOM LABELS (CUSTOMER PHOTO) VIA THE COLLECTION BY M
CHRISTMAS DISCOUNT LABELS (SECONDARY LABELS)
You can certainly make things more festive by adding themed custom labels.
Use this opportunity to move old inventory by using a special Christmas sale by and print Christmas labels (foil is best for this type) as a discount blurb or secondary price label.
By doing this, you don't need to version and rearrange your existing primary label artwork. Make it in that it acts like a badge and helps the eye focus on the singular message that strengthens the quality benefit offering of the company.
---
STRATEGY: Limited is Precious
Anyone is prone taking to this strategy, regardless if it is during the holidays or not, and depending on the person, what the product is and their level of need and desirability. But yeah, we all know how this works.
The Fear of Missing Out (FOMO) is a strong ally because entices consumers and makes them act because they're fearful of not getting a good deal or not keeping up with the latest "in" thing.
This sense of false ownership gives consumers a feeling of entitlement and, coupled with the above strategies, will result to an increased drive to purchase.
The urgency to purchase should be harped on by ensuring your promotions are clearly (and in reality) only available during the Christmas season.
According to a 2007 study conducted by a Purdue grad student, "Adding a limited-edition product has a positive direct effect on brand profits through the increased willingness of consumers to pay for such a product."
Festive Favorites via www.starbucks.com
Starbucks cleverly uses both sentiments strategy and this "limited only" strategy by releasing seasonal flavors available only during a specific time frame.
Along with solid research—love it or hate it—Starbucks has sold over 200 million pumpkin spice lattes (fall promotions) since releasing the drink in 2003. Some customers purchase Starbucks coffee during the holidays only, for the limited Peppermint Mocha, and nothing else.
Starbucks® Fruitcake Frappuccino® blended beverage via news.starbucks.com
By creating a campaign that is scheduled for a limited time only, you activate people's Fear of Missing Out (FOMO) and ensure your promotions are seen as more precious and urgent; hence, more saleable.
Holiday deals are a big deal. Your sales program is, too. Focus on creating ad materials that are directed on the feeling of fear of missing out on the best holiday products, discounts, and deals.
Take a look at the latest holiday trends and craft your promotions around the idea that your recipient might miss out on this.
You can even release limited edition versions of your product, if applicable, to test the waters and see it this may be something valuable.
If it works and proves to be lucrative and brand-building, consider your marketing done every Christmas, for a wash-and-wear holiday campaign!
Not only does this refresh your brand, this establishes a solid tradition that will keep customers waiting until the holidays for their favorite treat from you.
---
USE THESE VALUABLE AND PROVEN STRATEGIES TO HELP BEEF UP YOUR NUMBERS THIS COMING HOLIDAY SEASON.
Plan early and create promotions campaigns that capitalize on the opportunity to increase conversions by evoking positive emotions. These strategies are meant to help you promote sharing and aggrandizing the holiday noise.
Competition is intense and it's getting close—time to put extraordinary creativity on full display. We hope these actionable tips will help you delight your customers this holiday season!