Miink has embarked on a remarkable mission you need to read about.
Their flagship products aim to forge meaningful bonds through creating significant human experiences around good health.
Colin Smith, CEO and founder of the brand, shares that his brainchild hinges heavily on defying conventional pharma.
This relevant and active cannabusiness initiates consumer engagement through the understanding and adoption of CBD as a "daily sidekick" that promotes wellness.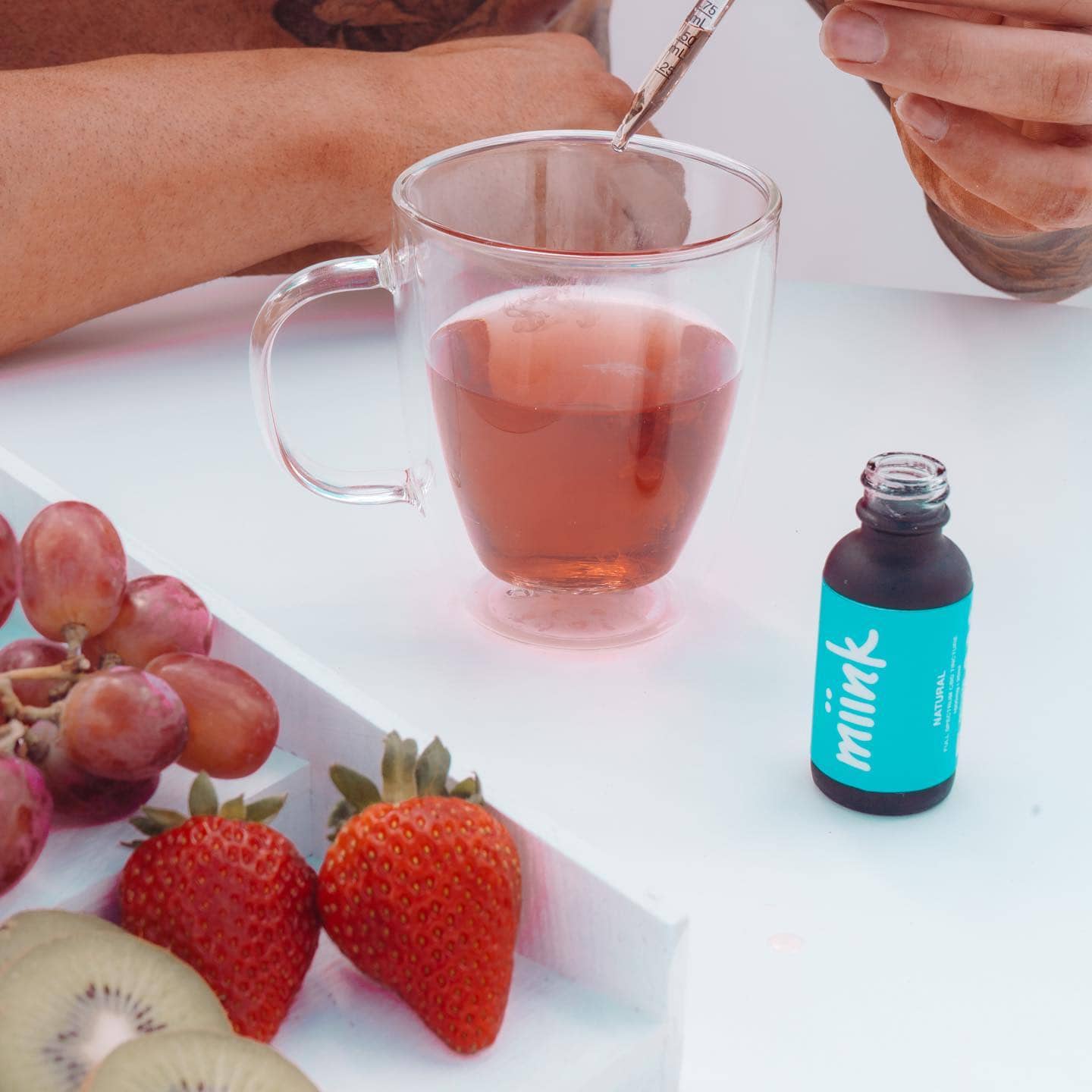 With their flagship store in Daytona Beach, FL, the Miink team provides us with their best selling Topical Roll-On that affords lasting pain relief and reduced inflammation. Also, their popular Pet CBD Tinctures can help support joint mobility, arthritis relief and calm the nerves of our fur babies.
We are extremely proud of businesses like Miink… Join us as we applaud our Spotlight for this month as they continue to work toward the betterment of public health systems through providing products that enhance the quality of life of one and all.
---
What is the Think Miink story?
For the past 3 years we have been running a successful brick and mortar CBD store that was established in Daytona Beach, Florida.
However, in 2020 our team made the decision to create our new brand "Miink" and take our health and wellness brand across the United States to further push our vision. We launched Miink officially on Nov 1, 2021!
Just like most of our customers, our founding team members all have deep rooted reasons for believing the Miink mission and vision.
Building on that, we really do believe in the power our product and brand has to change lives in a positive and meaningful way.
Knowing that we can have that kind of impact is a huge WHY for us!
---
What shapes your unique brand of providing significant healing experiences for your customers?
Our commitment to the quality, potency and consistency of our products.
With comprehensive lab testing and 100% USA production from farm to consumer… We are able to ensure that all of our products meet Miink standards.
---
For our readers who aren't quite acquainted with your particular product, could you quickly give them an overview of what you offer?
Miink offers a wide variety of cannabis and wellness products ranging from tinctures, gummies, flowers, and topicals to name a few.
---
What makes Miink distinct from other brands and why is this so significant in our society today?
We are not afraid to challenge the norm of how society currently approaches health and wellness.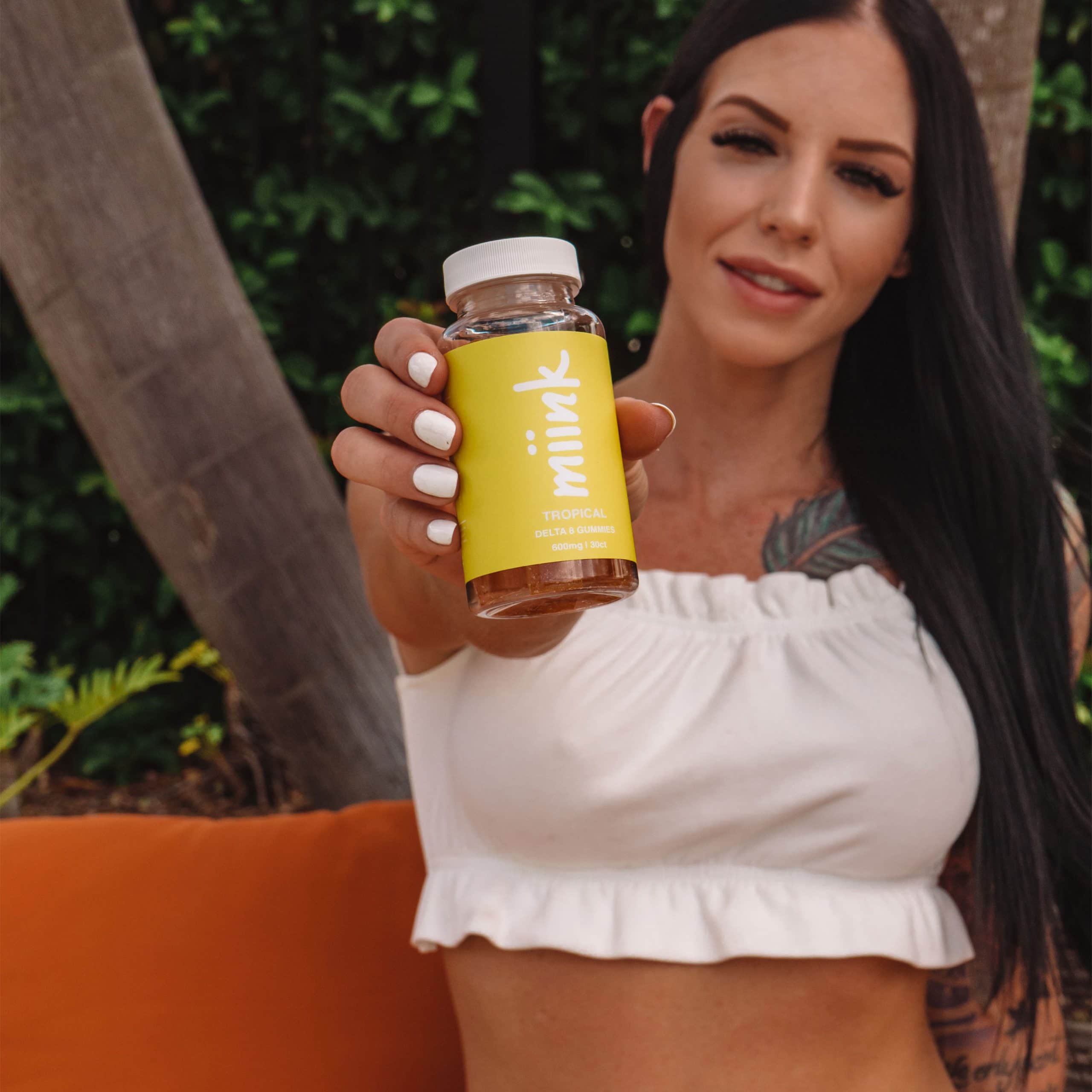 You would think that from a business perspective that trying to stand next to a $1.27 trillion dollar industry would be too much of an underdog play, but we truly believe in the power of our product and we know the bravery we have to back it will push us onto the field in an impactful way.
---
What's your biggest inspiration, especially as a company that pushes to foster the way people understand health and healing?
Our biggest inspiration are the testimonials and success stories from our customers who have experienced life changing benefits from using Miink.

---
What is Miink's proudest moment to date? And can you give us a sense as to why it's such a key milestone?
We sold over 90% of our online inventory on our first day of launch (November 1st 2021).
We are thrilled to also have a number of opportunities for exposure in a short period of time, which we know will ultimately help our vision and mission as more people become aware of our brand.
---
Producing your custom labels was a treat and it's such a pleasure working on your packaging with you.
Being in a specialized industry, what were the main considerations for your branding and design?
Our main considerations while developing the branding was to create a fun and inviting environment that not only modernizes the CBD/Hemp industry but also builds trust and brand recognition.
---
What are the three adjectives that best describe Miink?
Educate
Innovate
Elevate
---
As a panacea, your CBD offerings also target anxiety, depression, and aim to provide pain relief. How do you maneuver Miink to create positive change?
Our vision is to elevate and innovate the human experience of well-being. We would like to help a million new people in 2022.
---
Starting a business can be tough. What sage words of advice can you share with others who are just starting out?
Get active! Nothing will happen without that.
Always seek to serve and solve a problem. If you have a great reputation you can have a great business.
---
How can people find and purchase your products?
You can find our products nationally in the US at any Miink partner store. Miink is also available online at thinkmiink.com.
---
Where else can we find you?
Facebook: MiinkFacebook
Instagram: @thinkmiink
Twitter: @thinkmiink
TikTok: @thinkmiink
YouTube: @thinkmiink
Pinterest: @thinkmiink

Miink's quality cannabis experience is a natural therapeutic alternative. Their vision is to elevate and innovate the human experience of well-being.
---
We have been fortunate to have met awesome people through our work, and learning about them and their challenges and triumphs is always humbling and inspiring. As print advocates, we truly enjoy talking with artists and small businesses who inspire us everyday.