Best Practices in Labeling Cannabis Products
*Plus, Free Cannabis Label Info Checklist
Are you confident that your cannabis packaging is working as hard as you are?
Your custom cannabis labels and cannabis packaging must convey information in a clear and correct way and establish your business as unique and competitive in a growing industry that features the same amazing product for different applications.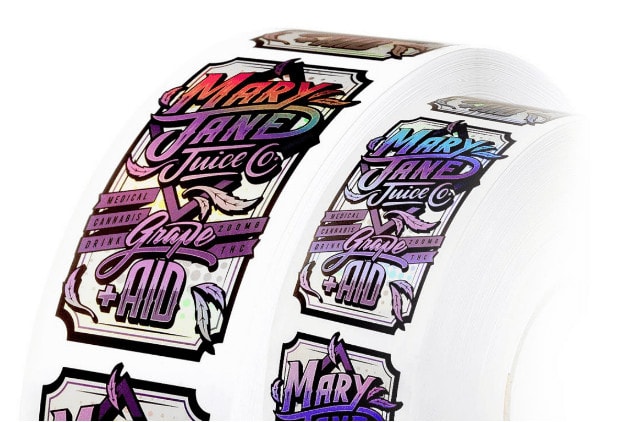 Whether it is for primary packaging or for outer/exit packaging, custom cannabis product labels and product packaging should shape your brand into the powerhouse that it is.
What are the best practices when labeling cannabis products?
---
THIS ARTICLE IS AN OUTLINE OF THE FULL VERSION BELOW.
---
WHEN IN DOUBT, PLAY BY THE BOOK.
It's always good to have all these grand ideas when conceptualizing packaging and label styles and artwork.
However, when creating your custom marijuana labels and packaging, it is best to always safeguard your business from any future mishaps. This must be first and foremost in your mind. When deciding on artwork and info presentation, don't toe the line with ambiguous messaging and imagery.
IMPORTANT: Selling medical or adult recreational use marijuana products to consumers means complying with your federal, state, and local labeling policies and regulations. Check out this guide for a clear overview of what can and can't be done with your packaging and cannabis labels.
---
PLAN FOR THE RIGHT MATERIALS FOR YOUR CONTAINER.
Think about the construction of your packaging:
Will a flexible, semi-rigid, or rigid container support your cannabis product? Are you happy with the current real estate? How much space do you need for your messaging?
Best materials:
What type of packaging materials will allow for maximum product freshness and protection? Have a good discussion with your packaging provider before committing to a chosen packaging format.
Consider your secondary packaging:
Will your chosen cannabis packaging (its shape or size) give you problems and prevent you from easily shipping your product to retailers and customers?
Apart from aesthetics, your custom cannabis label must be reliable—it should fulfill its vital role of effective branding while staying on your chosen containers for as long as it should.
Think about the environment of where your products will most likely be kept and make a list of all the functional must-haves of your label material and adhesive.
IMPORTANT: Do you have rigid containers, semi-rigid containers, or flexible containers? Review your packaging type and the conditions in which these will be used to guarantee best application and longevity. Check out this comprehensive guide on the various types of cannabis containers here.
---
CREATIVITY < COMPLIANCE.
With so many businesses mushrooming all over the country, differentiation is key to helping your cannabis business create a unique mark in this booming industry.
Investing in a solid branding and marketing strategy and pipeline may find you whipping up novel ideas and packaging presentation suggestions. That's fine and good—however remember that the success of your business largely depends on whether you can even sell your product freely to consumers.
This depends on whether both your marijuana packaging type AND design are compliant to your local state laws. Double check all requirements and if need be, revise your existing physical bag designs so that you don't run into problems in the future. Remove unnecessary clutter to create effective packaging that doesn't confuse customers.
IMPORTANT: Your packaging and design must be appealing to everyone over 21 and no younger. Depending on your product format, your marijuana product will have had specific requirements included on your custom cannabis label or printed on the packaging in compliance with state regulations.
---
What specific information should I include on my cannabis labels and cannabis packaging?
The most important thing when creating your custom labels and packaging are the specific nuances and particular details that must (or must not) go on your artwork or design.
When looking at building your custom cannabis labels and packaging, there are specific information that is required as foundational literature to ensure that your marijuana product is market ready.
Explicitly noted in state guidelines, marijuana product labeling regulations are geared toward two things—a clear communication of the contents of the package, and protecting public safety. Of course art and a visual premium figures largely as well.
Your cannabis labels and packaging must conform to state requirements and regulations
Regarding legibility of the text on your labels and packaging—both font and size must be readable. Anything on your cannabis packaging must be in plain English and "unobstructed and conspicuous". Supplementary translations may be included if you are selling your cannabis product overseas.
It is your responsibility to pay close attention to how you are presenting your marijuana product so that you communicate as much transparency as possible to your prospective customers. Compliance and creativity work hand in hand when pushing this amazing product into the mainstream market.
---
We hope this post was helpful to you in your journey of establishing your cannabis business. Don't forget to strengthen your marketing and promotions efforts by creating a solid packaging strategy to ensure that your cannabis brand is successful in the long run.
DOWNLOAD THE FULL GUIDE HERE:
Custom Bag and Pouch Quote
No Spam. Unsubscribe at any time.