How to Label Your Products for Market Success
If you're a business owner marketing your own offerings, you certainly know how good your products are, and what a product label is.
Labeling your products properly and effectively, on the other hand, is a process that is as important as the product itself. This is a refresher for you, if you're creating your new product label, or if you are rebranding your products for special promotions or for occasions marketing.
Apart from the goal of developing custom packaging guided by your own inspired vision, your custom labels must comply with the requirements stated in the Fair Packaging and Label Act (FPLA). Learn how to label your products with this guide.
Tons of experience with new product launches, and being part of the creative process of our clients make us attest to the fact that following certain guidelines will absolutely deliver a well-designed product label, a well-finished product presentation, and will ultimately lead to more sales.
The FPLA requires all manufacturers (you, the business owner) to provide labels on their products with full disclosure of certain information.
Including the information below doesn't only ensure that you are abiding by set, working regulations–more importantly this helps your prospective customers properly identify and use your products correctly, while they are at their peak quality, which is what you absolutely want.
The guide below applies to your custom labels, and custom bags as well. Keep in mind that the presentation of your information can of course vary depending on the concept of your packaging. But be sure that customers don't need to guess, and can understand everything right away.
---
Label Must Haves:

Basic Requirements
Product Identification
Contact Information of the product's manufacturer, packer, and/or distributor
Nutritional Facts (if your product is edible)
Warnings (such as allergens for food, and cautionary warnings for candles)
Ingredients List
Product Weight
Shelf Life
Storage Recommendations
Certifications (if any)
This article will equip you with all the necessary information on how to label your products, with tips on how to present these information correctly, to help you properly label your products for market success. This primer will give you an overview of the things that should be present on your label and the things that should not be there at all.
---
Empower Your Customers: 9 Types of Information that Should be on Your Label
According to an online survey of 2,000 U.S. adult shoppers. 85% of the respondents said that the product packaging label is one of the major factors affecting their in-store purchasing decisions. However, 78% of the respondents said that the product packaging does not contain enough information.
This is unfortunate, since your custom label and packaging are your best reliable tools for identification and promotion, even when a salesperson is not present.
It is imperative that your product label includes all the necessary information, as required by the Food and Drug Administration, for the benefit of both the well-being of consumers and for you to be able to market your product effectively.
---
---
Here's a rundown of all the information that should be seen on your label, as well as suggested areas on your packaging where these should be found.
1. Product Identification
This refers to all the information that identifies who you are and what you offer.
This includes:
Your Product Name

: This is your brand name. If your brand name does not clearly identify what kind of product you are marketing (e.g. "Big Cee"), include the actual product name underneath your brand name (e.g. "100% natural orange juice").
Product Description

: This is a phrase that accurately explains what your product is about. This can relay both the functional (e.g. "healthful", "fragrant", "value-for-money") as well as emotional ("security", "confidence", "peace of mind") benefits of your product. This is important because you should not assume that consumers will know what your product is just by looking at it.
Brand Story:

This is a narrative of your company and product story. Focus on crafting a good brand story that is concise and speaks to your target market. This can include the history of your company, the origins of your brand, the traditions and special processes involved in the creation of your products, as well as the unique differentiators that make your product stand out from competition. A compelling product description coupled with a good brand story increases value, emotional attachment, affinity based on shared values, and provides reasons why a customer should buy your product.
Directions:

As a rule of the thumb, it is always best to assume that your customers don't know how to use your product. Including directions on how to use your product can also help consumers appreciate all the things that are possible if they purchase your product. This in turn increases usage ideas and applications, translating into more sales.
Trademarks (™ or ®):

One of the most asked questions in the business industry is when it is applicable to use the ™ mark and when it is proper to use the

®

symbol. Basically, you can use ™ on your product without having any formal application for a trademark at the

USPTO

but want to associate a certain term or phrase to your product and brand. However, you are only allowed to use the trademark

®

if you actually have a trademark approved by the USPTO. Otherwise, it is against the law to use

®

without any approved trademark for your product.
---
2. "Nutrition Facts" Panel
Based on the changes implemented by the Food and Drug Administration (FDA), here are the necessary information you need to include in your Nutrition Facts panel:
Serving Size
Calories
Total Fat
Nutrients
Vitamins and Minerals
Total Sugars
Added Sugars
---
3. Ingredients List
Your product label must declare all the ingredients used to create your product in a descending order of predominance by weight, from the heaviest to the lightest ingredient, as well as color additives, if any, as approved by the FDA.
FALCPA also requires you to specifically mention an ingredient separately if this ingredient is a major food allergen.
---
4. Product Shelf Life
It is vital that your customers enjoy your offerings when they are at their best. This must then represent the time frame in which your products' peak quality and freshness are guaranteed, especially if you are selling perishable products.
If you feel like "expiration date" doesn't sound right or isn't applicable to you, you can certainly substitute with other analogues. How to label your products here? Confused about what terms to use?
Here are some suggestions:
Best if Used By/Before:

This is basically the recommended shelf life by the Food Safety and Inspection Service of the Department of Agriculture. Products that are used or consumed before/by the specified date will have the best quality, aroma, flavor, or color. This also means the product can be safely be used past this date.

Sell-By:

This lets your distributor or retailer know how long they should have your products on shelves, on display, for sale. "Sell By" is not the date when your products go bad; customers should still be able to safely consume your products within days or even weeks after this date when handled and stored properly.

Use-By:

This type of date marking informs your distributor, retailer, and/or consumer the last date recommended for the use of your product while at peak quality.

Freeze-By:

Similar to a "Best Used By" date, this specifies when your product should be frozen to retain its peak quality.

Packed-On:

Clearly this type of date marking specifies when was a product packaged. A note that this is generally not intended for end consumers; however this date helps your distributor and retailers (stores where you sell your products) rotate stocks and makes it easier to find and pull our products in case of a recall.
Above everything else, the U.S. Department of Agriculture's Food Safety and Inspection Service (FSIS) highly recommends that food manufacturers and retailers use a "Best if Used By" date.
This is to reduce consumer confusion. A research conducted by the FSIS shows that this phrase easily conveys to the consumers that the product will be of best quality if used by the calendar date specified.
---
5. Storage Recommendations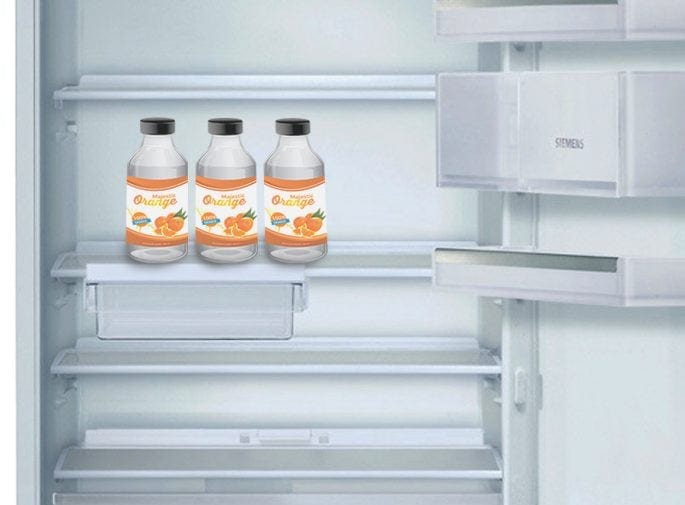 Your labels must also specify how your products should be stored, if they are not to be used or consumed right away.
This recommended way of properly storing the product also helps you create the best out-of-store product experience for your customer. For perishable products, it is a required to declare refrigeration or freezing needs.
---
6. Contact Information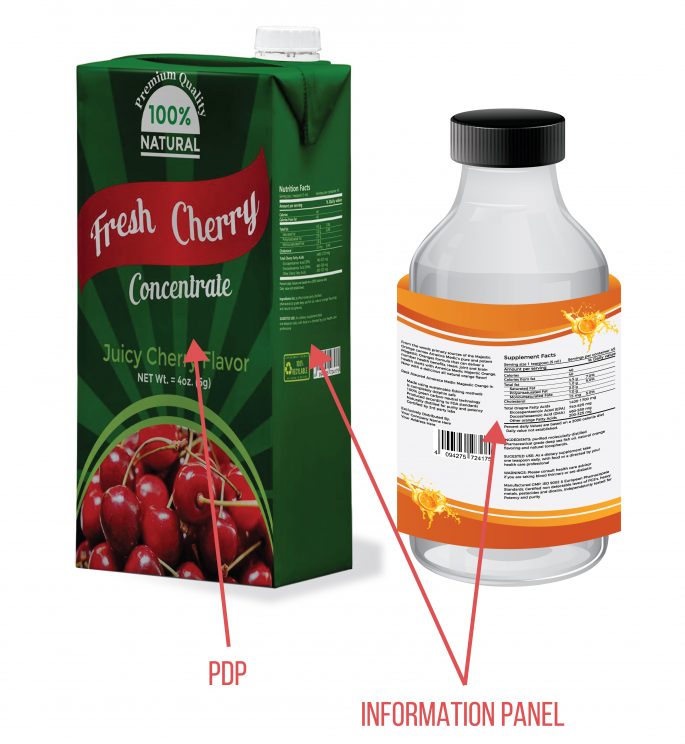 FDA requires that the address and contact information of the manufacturer, packer, and/or distributor is presented on the label of your product.
Not only will this help in the event that there are complaints about product inconsistencies between different batches–this also gives you a way to engage with customers, enforcing a lasting relationship for continued feedback and building a loyal customer base.
---
7. Food Allergens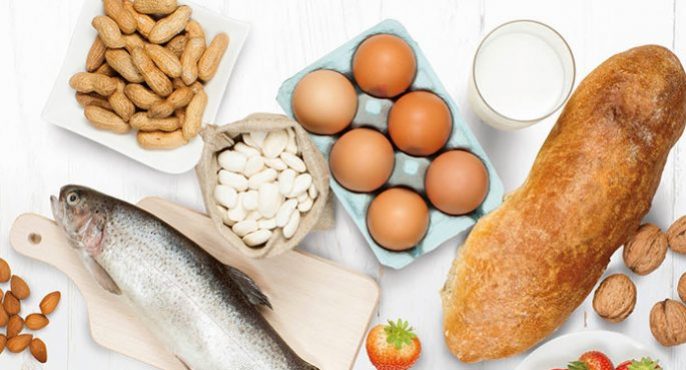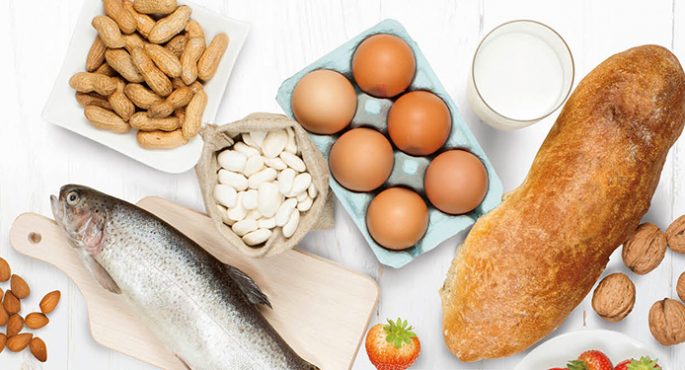 In accordance to the Food Allergen Labeling and Consumer Protection Act (FALCPA), all food allergens like milk, fish, eggs, and peanuts must be properly and clearly declared.
Although more than 160 foods have been identified to cause food allergies in sensitive individuals, the "major food allergens" account for 90% of all food allergies. Allergens other than the major food allergens listed on their site are not subject to FALCPA labeling requirements.
---
8. Certification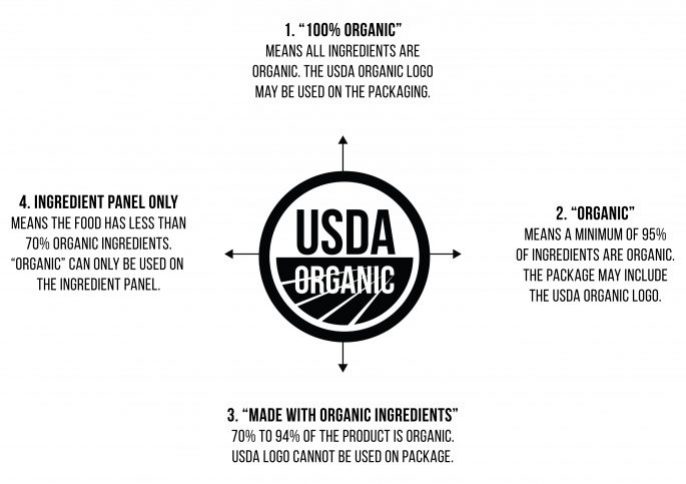 If your products are certified by official governing bodies or associations, it is always a must to include their corresponding badges on your custom label or custom bag.
---
9. Product Weight
Do not use qualifying phrases or terms that exaggerate the amount of your product.
Lastly, the net weight of your product must be specified on your custom label or custom bag in metric units. For example, if the product is in a liquid form, this should be expressed in fluid measurement (e.g., fl oz).
---
---
Now that we've covered all the necessary information that should appear on your product labels, let's try to examine your labels for any information that might hurt your business in the long run.
While it is always great to be creative and quirky, adding information to create excitement and mystery, always strive to provide only accurate information about your product.
Of course this is easier said than done. Some businesses tend to overstep their boundaries to further promote their products by adding more information than necessary such as claims that result to misleading information. In this case, the FDA will surely step in and this could cause you your business.
DON'T BREAK THE SALE:
5 Types of Information That Should NEVER Appear on Your Labels
In compliance with the requirements implemented by the Food and Drug Administration (FDA), here is the information that should never be on your product label:
Claims or declarations that can cause confusion;

Packaging that promotes criminal actions;

e.g. A bag of chips that states, "

You could the lucky winner! No purchase required. See more details inside.

" is something that advocates or encourages the consumers to open the bag of chips without actually purchasing it.

Packaging with misleading information that may cause harm;

e.g. A canned product with a statement, "

Open the can, eat it"

.

Misrepresentation of your product as "

Natural

" or "

Organic

".

This type of information is considered as misleading or deceitful if you do not have proper certifications and use this to capture a certain market.

Prohibited Nutritional Claims. Only

certain health claims are permitted by the FDA

on product labels such as but not limited to:

Adequate calcium throughout life, as part of a well-balanced diet, may reduce the risk of osteoporosis.

Diets low in sodium may reduce the risk of high blood pressure, a disease associated with many factors.

While many factors affect heart disease, diets low in saturated fat and cholesterol may reduce the risk of this disease.

Low-fat diets rich in fiber-containing grain products, fruits, and vegetables may reduce the risk of some types of cancer, a disease associated with many factors.
If you've already made your outline and are satisfied that all information is accurate and complete, the next step is to lay this all out on paper.
Segment chunks of information and move this around to see what will work best for your custom labels or custom bags. Sketch a rough draft, even using vague shapes and notes in the meantime, to start fleshing out your packaging.
Getting started and consequently finalizing product label artwork can be overwhelming and complicated, especially if this is your first time going through this process. Always start with this primer before you move on to the creative aspect of your labels.
If you don't have an in-house designer, make sure that the designer you choose to employ knows how to design for print to ensure there are no issues translating on-screen artwork (actual colors, resolution, formatting) to your printed packaging.
Good luck with your new endeavor, and don't hesitate to ask us for assistance…We're always happy to help!