We welcome July with rising stars and vital fuel for fire, and take on this month with remarkable moments that tell HOYSER COUNTRY BLEND's story, from bean to bag.
In the Spotlight is Claudia, American country music artist, coffee aficionado, and eponymous owner of Hoyser Country Blend, whose passion and hard work has ignited a marquee coffee that memories can be made with.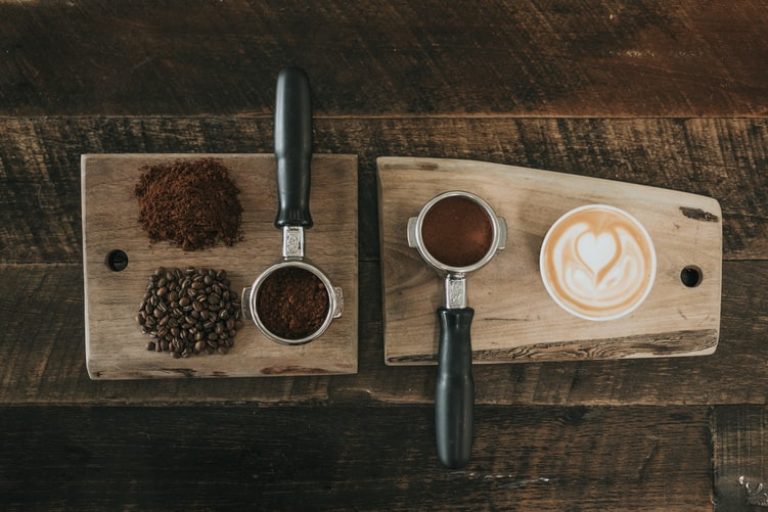 Giving credence to and rewarding coffee fans from all over, the unique symphony of her exquisite rare Tanzanian Peaberry blend coffee features an intoxicating and robust—certainly sumptuous—cocoa aroma, and a smooth and rich dulcet body, blanketed by warm, nostalgic notes.
We are honored to feature Hoyser Country Blend for our Spotlight this month!
---
What is the Hoyser Country Blend story?
THE GIRL IN THE HAT
The moniker of the girl on the bag with the cowboy hat is American Country Music artist Claudia Hoyser, who is the principal in the Hoyser Country brand. With a fueled passion for both coffee and song, Claudia is planting her roots in the hearts of people around the world and sharing her two great loves.
Hoyser Country Blend was brewing up long before the official brand release. It all started with pots of espresso being served four, sometimes five times a day, at GFI Recording Studios, where Claudia has immersed herself for the last few years.
The recording studio had a history and reputation of gathering special talent for music and coffee, and toasting to what became known as the "GFI Espresso Club!" When Claudia was introduced to GFI, the "Espresso Club" found that in no time at all, they had a shiny new member.
Since we consider coffee to be a part of our personality and character, it was fitting to thread our coffee wares in our work. We often hide a vintage espresso pot and some cups in each of our weekly live music videos in a Facebook video series called "Hoyser Country Monday!"

Sometimes, it's an obvious find and other times we shake it up and it takes frame by frame scouring to find it, but it's there in all but one video out of over 50! It gives our followers a fun thing to hunt for each week, almost like a "Where's Waldo" type of game,
The successful Country Music video series has had over 42 million organic views and has proven to be a powerful brand development platform.
Claudia went on to fill us in:
So, by chance, those featured little coffee pots caught the attention of the co-owner of a live music venue that I was appearing at. During the performance, he and my manager started talking about the Hoyser Country Monday video series.

It turned out that aside from being a live music venue owner, he has been in the coffee industry his entire life and those threaded coffee pots in the videos became the immediate topic of conversation. That's when the coffee brand opportunity officially started to percolate.

Before we knew it, the recording studio was taking delivery of all types of aromatic coffee beans, industrial brewing equipment, grinders, airpots, thermometers, different roasts and grinds, for us to start taste testing! It was like making a record in a commercial test kitchen, I couldn't believe it was really happening!

In hindsight, It simply took a life-long coffee industry guru, an artist manager – studio owner with a long unofficial coffee club history, and a passionate singer songwriter, with a mutual love of music and coffee, to quickly turn a happenstance conversation into a full-fledged brand, now being sold in over 9 countries.
---
Your business is such a significant celebration of pursuing one's dream…
Did you start Hoyser Country Blend completely certain about how to execute and operate the business?

Even though we never sold coffee before, we were completely confident that we had the right team in place to embark on this venture. We had creative types, business types, coffee expertise, a branding platform and tons of passion to navigate through the waters.
We recently showcased Hoyser Country Blend at a food show in New York and we were the talk of the show because we brought a completely different approach to showing our product using tactics from the entertainment business to highlight a premium coffee. So, we can be fun and flexible with the brand and find what works for us.
---
How is your brand different from other coffees?
Coffee is like wine, there are high-end coffees and there's your "run-of-the-mill joe's."
We sourced our beans for freshness and spent a lot of time tasting, paying particular attention to the initial aromatic notes as well as ensuring a smooth, clean, finish.
---
What makes each bag of Hoyser Country Blend special?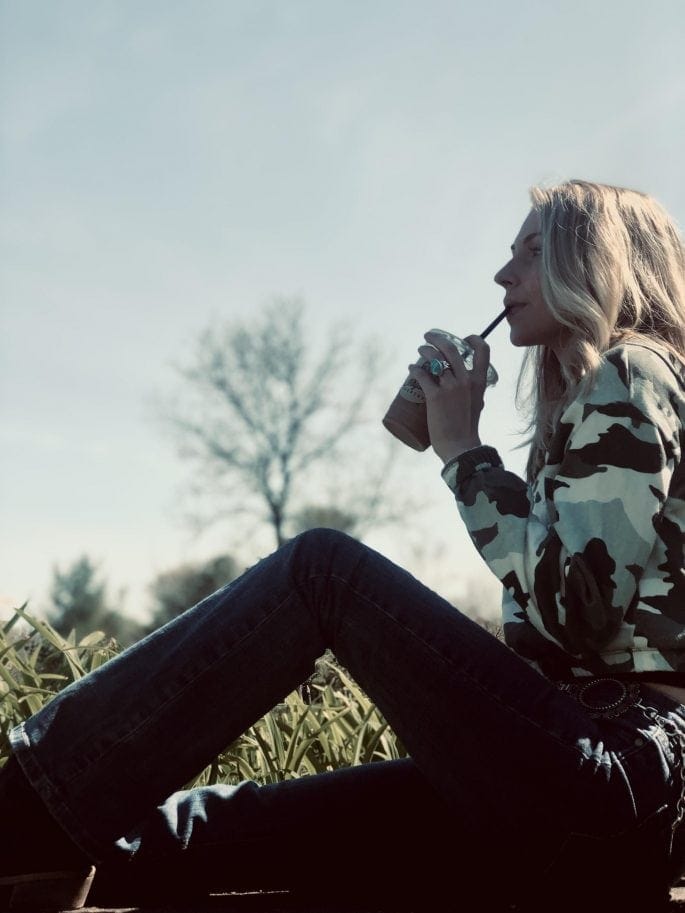 The flavor profile is quite special and we encourage you to make a memory when you have a cup. Take a deep breath, take a look around at your surroundings and the people you're with…
So, "Share Your Coffee Moment" is written on the back of bag inviting Hoyser Country Blend drinkers to take in their moment, big or small and share it with our growing community (thoughts?). We feature them weekly on our instagram page! (Go follow @Hoysercountry on Instagram! )
It is so much fun to watch stories pour into our website, just capturing special moments shared around a cup of our Hoyser Country Blend.. It's another way for us to get to know our coffee fans, too!
---
We can imagine how this is one big delicious playground for you, but we certainly know this is hard work and business, too.
Could you share one beautiful photo that speaks about the passion of Hoyser Country Blend has for its customers?
I'm not so sure it's a beautiful photo but here is a picture of me catching a quick nap in between the "pick, pack, personalize, and ship" routine!
We want our consumers to know how much we care and one of the best ways we can show our appreciation is sending out autographed and personalized bags.
We get amazing feedback about the signed bags so we're going to do this as long as we can! Fast and careful service is also high on our list of "To-Do's." Sometimes, while we're travelling we even ship out from on the road!
---
What inspires you the most about your work right now with Hoyser Country Blend?
Growth and reaction has been the biggest inspiration! The fact that we've already had to order more bags in such a short time! Seeing this brand we've created, take off, and become something bigger than we ever imagined really fuels the passion.
Having people fall in love with the coffee and share it with friends, and watching the bags jumping onto shelves in local markets and meeting with major chains, has been an unbelievably huge a feeling of accomplishment!
---
What is Hoyser Country Blend's proudest moment to date? And can you give us a sense as to why it's such a key milestone?
When we opened the very first box of bags from Inkable. At that moment, we knew this venture was real.
---
It's been a pleasure being part of your journey through printing your custom coffee bags.
Were you always keen on your current branding or was this something that evolved in stride with product development?

Initially, our first draft bags were designed to be much wider and shorter than the ones we went with at Inkable! We printed a few logo ideas on some brown lunch bags (almost breaking our inkjet printer) to get a better feel for what they would look like.
Although they served the visual purpose, we were excited about the taller, sleeker craft bags that Inkable provided us with. The quality and dimensions were exactly what we were looking for.
Here are some more pictures of Hoyser Country Blend's early stages; brainstorming and branding visualization. Having physical branding materials helped us start sussing out where the brand could go and what some of its collections could look like if it were to expand.
Imagining that the brand would grow legs and expand quickly helped us enable more branding opportunities and round out the overall nature of the brand before the true packaging was even developed.
---
What are the three adjectives that best describe Hoyser Country Blend, and why those three?
"Top-shelf"
is the quality of product that Hoyser Country Blend is.
"Memorable"
From initial aroma to smooth, clean finish.
"100% Real"
Amazing coffee in any state, hot or cold.
---
Can you impart words of wisdom for people who are just starting out or would like to start on their own endeavors?

Yes, "Fuel your inner fire." Those words are written on our bags and have become our mission statement.
---
Where else can we find you?
Official Website: https://hoysercountry.com/
Instagram: https://www.instagram.com/hoysercountry/
and https://www.instagram.com/claudiahoyser/
Facebook: https://www.facebook.com/claudiahoyser1
Twitter: https://twitter.com/claudia_hoyser
Youtube: https://www.youtube.com/user/claudiahoyser
Rooted with robust tones and full-bodied aroma, this down home artisan roast is 100% real coffee that fuels your inner fire. Brew up your morning on a perfect note or kick back & watch the sun settle into the night. Experience the coffee that memories can be made with.
---
We have been fortunate to have met awesome people through our work, and learning about them and their challenges and triumphs is always humbling and inspiring. As print advocates, we truly enjoy talking with artists and small businesses who inspire us everyday.