The beautiful month of June is aptly graced by the lovely Alexandra, model and part owner of BELLA. SKIN BEAUTY!
From nourishing hair oil masks to transformative, all-in-one beauty serums (their potent miracle product), Bella Skin Beauty is the result of passion, innovation, and experience, answering the need for more restorative, natural—and most importantly—safe and organic choices in the market.
We are delighted and extremely thrilled to have BELLA. Skin Beauty for our Spotlight this month! Such an honest and clear approach is taken here, with all of the company's offerings geared toward taking hair care and skin care to a most holistic level.
BELLA. Skin Beauty holds an undeniable appeal and gives credence to lovers of everything good, pure, and beautiful.
---
What is the BELLA. Skin Beauty story?
How did it all begin?
Probably the same way most new things emerge – when you are desperately looking for something out there and can't find it.
What do you do? You create what you want yourself. BELLA. Skin Beauty started exactly like that when we were looking for certain skincare products with very clean ingredients but couldn't find something that fit all of our requirements.
And there were many – clean ingredients, potent healing ingredients, effectiveness, ease of use, texture, smell and many more. Also, the ease of loving and using all the skincare products from the same line.
Together, Diana and Alex started BELLA. Skin Beauty to bring the benefits of our clean, yet effective, products to other women…….. and men. We believe everyone should be able to have beautiful skin without compromising their health by putting harmful ingredients on their faces and bodies.
---
For our readers who aren't yet acquainted with your products, could you kindly give us an overview of your offerings?
We offer 7 products: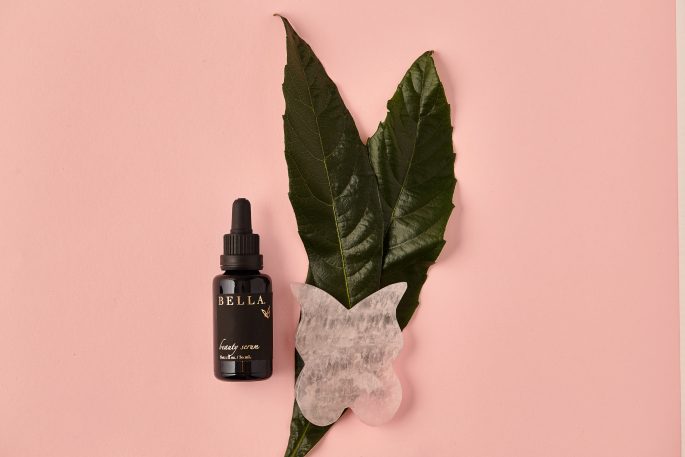 Beauty Serum from BELLA SKIN BEAUTY is truly an all-in-one serum/moisturizer/cream/skin repairing miracle. It is a potent, healing, nourishing superpower that truly adapts to your skin due to the perfect combination of healing and anti-aging ingredients.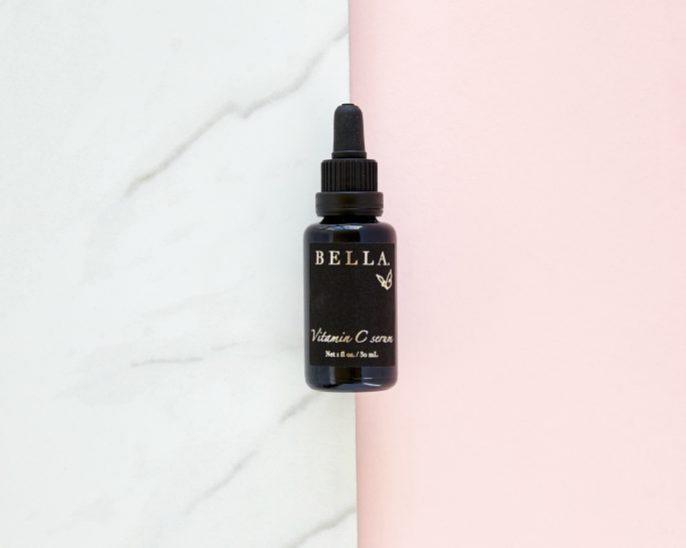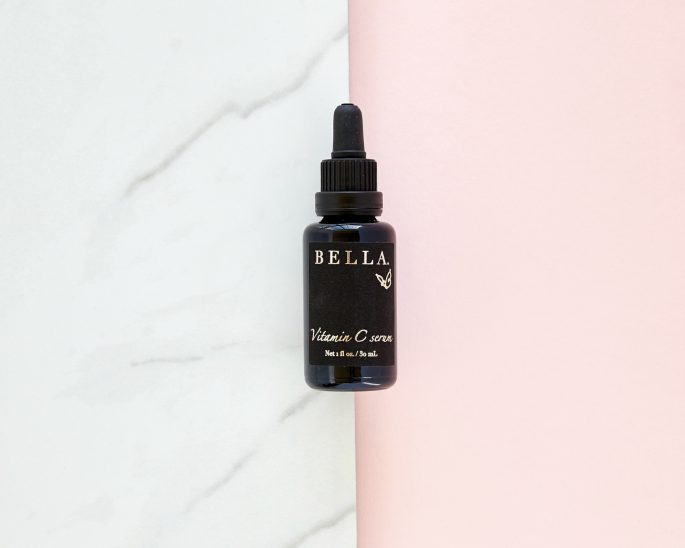 Our BELLA SKIN BEAUTY Vitamin C moisturizing serum is a true multi-tasker. It provides a full spectrum antioxidant protection and anti-aging boost.
The Eye Serum from BELLA SKIN BEAUTY is super silky ultra-hydrating potent formula that will literally open your eyes. Every powerful ingredient works in perfect synergy to protect, nourish, lift, soothe, reduce under-eye bags and revitalize your delicate skin around the eyes.
This luxurious Manuka Coffee Face Scrub/Exfoliator from BELLA SKIN BEAUTY is designed to clean, renew and regenerate your skin while moisturizing it at the same time.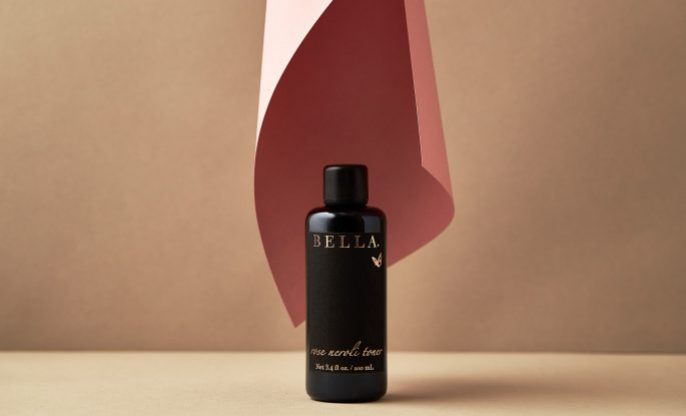 The Rose Neroli Toner from BELLA SKIN BEAUTY is not only cleansing, revitalizing, moisturizing and refreshing but it's a perfect foundation for the rest of your skincare routine. It will optimize the pH level of your skin for the optimal absorption of the serum and/or moisturizer so that those nutrients can actually deeply penetrate your skin.
Our BELLA SKIN BEAUTY Body Oil is an ideal luxurious moisturizer for all skin types. It absorbs rapidly leaving your skin silky smooth. Our extensive and intricately combined list of 31 healing oils will replenish, repair and rejuvenate your skin.
The BELLA SKIN BEAUTY Hair Oil Mask is an intensive hair conditioning treatment that will completely revitalize your hair. It nourishes and improves dry/damaged hair and colored hair, adds shine, stimulates hair growth, prevents oily hair, helps prevent and remedy heat and styling damage.
---
What are your customer favorites right now?
Our customer favorites are the Beauty Serum, Vitamin C Serum, Rose Neroli Toner, and Manuka Coffee Face Scrub. Our Eye Serum was also written up in the latest ORGANIC SPA Magazine May/June Skincare issue!
---
What makes each BELLA. Skin Beauty product special?
BELLA. Skin Beauty products are made from all natural organic ingredients. They do not contain any synthetic fragrances, chemicals, preservatives, artificial ingredients, parabens, sulfates, and gluten.
Our products have proven to be highly beneficial for people with normal as well as sensitive skin, due to our clean and effective ingredients.
Each product is special in their own way because each product has a special formulation that has taken some time to master. We wanted to make sure each product was carefully formulated to provide the best results without using any chemicals.
---
How is BELLA. Skin Beauty different from other brands?
BELLA. Skin Beauty is completely different from other brands because we cater to all types of skin and believe that products should not single out skin types.
Our healing oils adapt to each individual's skin and work their magic in healing and transforming your skin type.
---
What inspires you the most about your work right now, especially as an architect of skin health and beauty?
We are honored to be helping men and women feel more confident in their skin.
Skin is the largest organ on your body and we want to make sure that people are taking care of their skin with the proper healing ingredients.
---
It's been a pleasure being part of your journey through printing your custom packaging.
Were you always keen on your current branding or was this something that evolved in stride with product development?
Our branding has definitely gone through some stages but we wanted to make sure that both men and women are able to use our skincare and enjoy the branding and packaging.
We also wanted a luxury look and Inkable Label Co. helped us achieve that.
---
What are the three adjectives that best describe BELLA. Skin Beauty, and why those three?
Gentle
Because we want to make sure that every product that we make is gentle on your skin while being the most effective.
Proud
because we are proud of our products and how every individual has been reacting to them in a positive way.
Thankful
because we are so thankful to be able to help people find clean skincare and really change and heal their skin.
---
Can you impart words of wisdom for people who are just starting out or would like to start on their own endeavors?
It wont be easy, but it is rewarding and worth every penny and every second of your time.
Always use your gut and intuition to help guide you through situations and make sure to always own your power and value your company.
---
Where else can we find you?
Official Website: https://bellaskinbeauty.com/
Instagram: https://www.instagram.com/bella.skin.beauty/
Facebook: https://www.facebook.com/B-E-L-L-A-998588053684115/
Twitter: https://twitter.com/bellaskin_beaut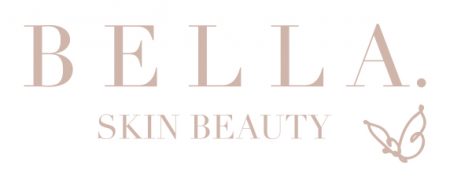 BELLA. Skin Beauty is an organic skincare line handcrafted in Los Angeles designed to do it all — and, change your life. Every product in is carefully formulated to suit most types of skin for women and men.
---
We have been fortunate to have met awesome people through our work, and learning about them and their challenges and triumphs is always humbling and inspiring. As print advocates, we truly enjoy talking with artists and small businesses who inspire us everyday.