General Requirements for
Packaging Your Cannabis Products
What is the best way to package your cannabis products?
Turning your cured cannabis into professional, packaged products requires following certain rules and regulations. Always sell protected, safe, and market-ready offerings. In synergy with this effort is of course featuring your legitimate cannabis brand that is properly showcased by innovative and remarkable packaging design.
It is your responsibility to pay close attention to how you are presenting your product. Be as transparent as possible with your prospective customers.
---
What are the general requirements for packaging cannabis products?
First and foremost, selling medical or adult recreational use cannabis products to consumers means compliance. This applies to your federal, state, and local packaging and labelling policies and regulations.
While it's certainly of utmost importance to follow the aforementioned rules and regulations to a T, there are general requirements or blanket rules to keep in mind regardless of where you're selling your marijuana products.
Remember that your packaging must be reliable. It should fulfil its all-around role of product protection, ease of use/dispensing, tamper evidence, and effective branding. Compliance and creativity work hand in hand when pushing this amazing product into the mainstream market.
---
THIS ARTICLE IS AN OUTLINE OF THE FULL VERSION BELOW.
---
REQUIREMENT #1: SAFE + SEALED
One of the most important requirements for packaging cannabis is its primary packaging. House your cannabis products in a container approved by your local government. This container (and its label) should meet certain standards before you can freely sell them to consumers.
---
REQUIREMENT #2: SANITARY + PROTECTED
This goes not just for cannabis products but also for any product that is to be taken in by the body. Your packaging must act as an effective barrier against contamination so that your product doesn't degrade or spoil.
---
REQUIREMENT #3: DESIGN CATERS TO A MATURE AUDIENCE
Your cannabis packaging must clearly be designated for adults. This means that the overall presentation must not be attractive to minors. This is kind of tough especially since you probably have existing design concepts you'd like that incorporates whimsical art elements.
You don't want your product to be the cause of harm, such as that time when 14 children had been hospitalized because they accidentally ate cannabis-infused foods. Because of these distressing incidents, some states don't even allow the words "candy" or "candies" printed on marijuana labels or marijuana packaging, unless this is part of the business' name.
---
REQUIREMENT #4: ACTIVE COMPONENTS CONTENT + CLEAR INSTRUCTIONS
As a consumer yourself, you would think twice about what goes on your skin, hair, and into your mouth. The importance of your cannabis packaging as an information vehicle comes into play here.
One of the text content requirements for packaging cannabis is the specific product's serving size; as in, "This product contains no more than 5 milligrams of THC."
Include your complete list of ingredients, potential allergens, and a clear set of instructions for proper use (if your cannabis products aren't edible) or proper storage (if your edible cannabis products require a certain environment or treatment to ensure they stay optimally fresh)
---
REQUIREMENT #5: SECURE + RESEALABLE
To sell cannabis legally in most states requires you to have an additional outer packaging. Measures should be taken so that marijuana products leave dispensaries in a standard, secure package, no matter what the primary package is.
This external packaging is also known as "exit packaging". This type of packaging is a secure container and you must provide this at the retail point of sale. This holds your product in its primary packaging.
With the exception of plants and seeds products, your cannabis products must be contained in child-resistant exit packaging. And this can be single-use or resealable.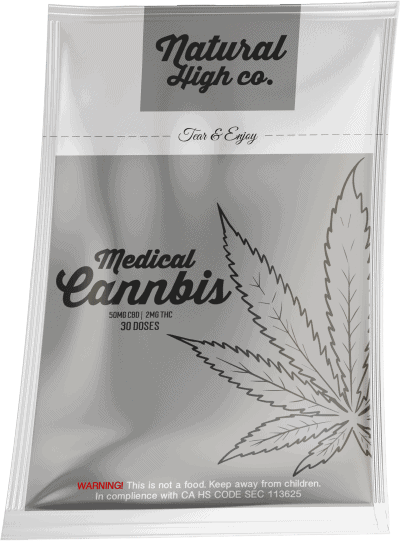 Single-use packaging should meet set child-resistant standards until they are opened. Resealable packaging should remain child-resistant after opening, and this feature must be sustained until the cannabis product is consumed in its entirety.
---
We hope this post was helpful to you in your journey of establishing your cannabis business. Don't forget to check out the best practices in labeling your cannabis products, for your primary custom labels and secondary labels.
Custom Bag and Pouch Quote
No Spam. Unsubscribe at any time.