Packaging Design
The Essentials – Vol. 3
#Printispower
If you're a small business that doesn't have the resources nor the time, free resources can help you work smarter, especially when it comes to packaging design.
We're back again with Volume 3 of our curated resources that you can use to help make design work easier and faster. These are mainly for print, but certainly these can be utilized for web design jobs. We know how tedious the design and layout process can be, especially getting all your artwork elements together into a professional layout ready for press.
Whether it be for revisions of a current packaging design layout, We're sharing awesome options now for you—good styles that you can apply to your own print packaging designs.
Our Design and Prepress Teams were quick to offer, and so we've come up with a well-rounded list of references and free downloadable fonts and icons from the web for your packaging design.
---
CLICK ON EACH LINK TO DOWNLOAD, AND DON'T FORGET
TO GIVE THE DESIGNERS SOME LOVE!
---
These are all free to use for your custom packaging projects, and we share this with you in the hopes that you can use this to help make your designing life easier (especially if you're designing your custom labels, custom tissue paper, or custom bags yourself), cutting down on time and effort, with these professional art element sets.
---
ESSENTIAL RESOURCES FOR
CUSTOM PACKAGING DESIGN
In response to many requests for us to compile a print design-approved list of resources to help make print projects move forward a lot faster, here are some of our handpicked design resources you can use to apply to your own print packaging designs… Volume 3!
I. ICONS & BACKGROUND TEXTURE SETS
Designing and creating custom icons on your own or with the help of a graphic designer means taking a chunk of time to plan, execute, and refine said icons. If you're not particularly keen on customizing icons and are looking for ready-to-use symbols, check out Flaticon, another vast online library.
This website gives you 33,985 free icon sets, available in SVG, PSD, PNG, EPS, format or as ICON FONT formats. Each gives you a preview of how many icons there are in each set, and you can request for new icons via a form below if you don't find what you are looking for.
2) WILD TEXTURES Free Background Textures + Free Patterns
Created by Tomasz Grabowiecki, Interface Designer at Opera Software and Web Designer at Dickie Birds Web Studios, this website gives you access to a cache of great textures and patterns that you can use as backgrounds or for fillers for your thematic packaging needs.
This is extremely helpful if you are needing a repeating image to make your packaging artwork more fanciful, or need a vibrant background to accompany and enhance your text. A cool feature here is finding textures and patterns by using general colors, something that will cut down search time considerably.
3) FBrushes Free Brush Sets and Packages
This site collates designer collections of high-quality Photoshop Brushes, Illustrator Brushes, Photoshop Patterns and Textures from around the net. As FBrushes only acts as a medium to help the designers spread their work, you still need to check the author's website for more information about usage.
All that being said, this is site is great for finding tools to help you create extra special touches to your design. With brushes like "Disintegrate" that create a reverse effect of creation, to "Dog Paws" which stamp precious paw shapes onto your layout, this site is a gem for adding major and minor details to your packaging design.
---
II. REFERENCES
1) Fontjoy: We agree with what this site says: "Font pairing is a classic problem in the design world. Different fonts can be used to draw attention, lead the eye, or even form the foundations of a brand identity." One of the major bottlenecks when it comes to finalizing packaging design (sometimes, even starting!) are the choice of fonts. This site helps you get the best font combinations for your unique designs.
More than showing you actual examples of how stuff looks like, this really is a game changer tool that helps you learn as you go. More than sites that do everything for you, Fontjoy goes the extra mile to give you the rationale behind the font pairings and why they work.
2) Canva Mood Boards: Similar to the resource we shared in Volume 2, the Canva mood board is a platform that helps you curate all of your ideas and inspirations in one place. This is great especially if you haven't started with creating your design yet and need to ideate with your team or need to express your creative vision more efficiently.
This is a free platform, and you simply need to create a Canva account to get started. The drag-and-drop feature is especially user-friendly, as is the library of professional templates, and over one million stock photos that is ready to use.
3) Colr.org: If you're someone who is intimidated by design rationale and want to start somewhere simple, it makes sense to use a photo as a starting point for your color palette. This awesome site helps you develop, try, and compare different color combinations for your branding projects, for both online and print. Great all around branding tool for one of the most crucial aspects of design and packaging—your color schemes.
A very clean-looking site with a simple interface, Colr.org will generate different sets of color schemes for you. Have a short list of descriptive words or terms that you would like your customers to associate with your brand? They also have a "Collage" area that urges you to type in a word and see what other words are related by color. Really useful and a new way to look at color.
---
III. FONTS
Supplied only in uppercase, Diner is a gorgeous Art Deco-inspired, extra long and thin font. Available in four different weights, this typeface will work well for headers, even logos, and will not clash with script fonts. Designed by David Rakowski, Diner is a wonderfully versatile and sleek typeface is perfect for any large text and paragraphs for your packaging design. Free for personal and commercial use—DOWNLOAD HERE.
Similar to the first font, One Day is an uppercase typeface that is designed by Nawras Moneer (TheHungryJPEG). It has just enough detail to be stylistic, and simple enough that is comes across as classy and modern. Use this font for your short descriptive text, but this also works perfectly for titles and subtitles. Free for personal and commercial use—DOWNLOAD HERE.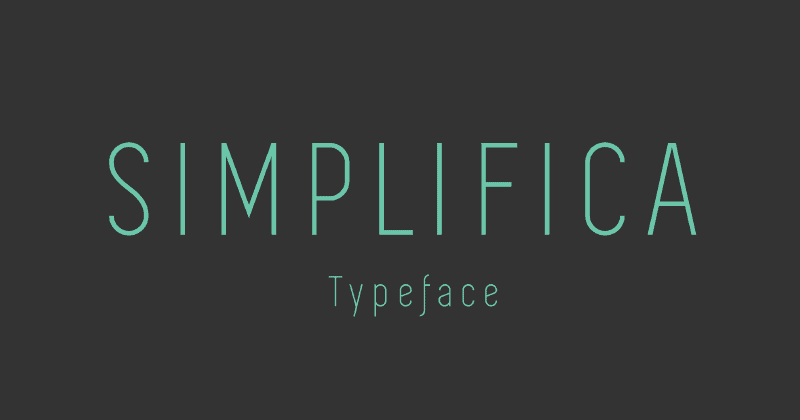 Such elegance and simplicity, very clean and legible. Simplifica is a great font for any text, both larger and finer text, for your packaging design needs. The numbers are easy to pair with any other font, serif or no, with uppercase letters that boast of straight lines finished with perfectly angled diagonals. The lowercase letters come with curved terminals, adding some subtle movement and grace evident with longer text. Free for personal and commercial use—DOWNLOAD HERE.
This beautifully intricate looking font takes from vintage hand-lettering. Delicate brush strokes, romantic arches, ornate figures, the Monsieur La Doulaise fonts is part of the Charles Bluemlein Script Collection, a collection of fonts named after people which all look like signatures. Great for headlines and subheadlines. Free for personal and commercial use—DOWNLOAD HERE.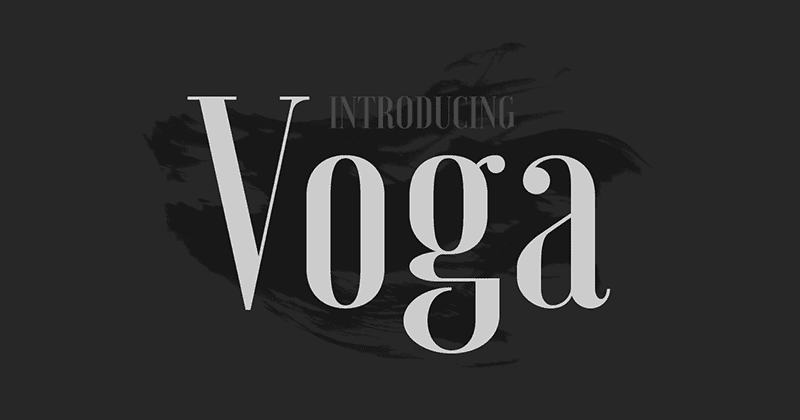 Described as "curvy and fabulous" and "simply stylish", we couldn't agree more. Voga was designed based on the principle of opposites—razor straight lines versus soft curves, geometric serifs versus ball terminals, thin hairlines compared to thick stems. Inspired by iconic typefaces such as Didot and Bodoni, Voga is a glamorous text you can use for your large titles and subtitles on your custom labels or bags, for large typography settings. Available in regular, medium, and bold. Medium is free for personal and commercial use—DOWNLOAD HERE.
---
WE HOPE YOU FIND THESE USEFUL FOR YOUR PACKAGING DESIGNS, OR NEW VERSIONS OF THESE. DON'T FORGET TO SUBSCRIBE FOR MORE FREEBIES AND PRODUCT UPDATES.
P.S.: If you need any help with designing your custom printed packaging, need help checking to see if your files are good for printing, or simply need someone to clarify confusing stuff about printing, feel free to drop us a line!
We're always happy to be of service to you!