It's been proven by numerous studies that "effective" product packaging helps the consumer quickly find a brand, making purchase decisions faster and easier. Verónica Maria Jarski of Marketingprofs.com, specifically points out that one-third of consumer purchase choices are based on packaging.
In such a fast-paced market, whether online or in retail, the customer's first impression of your product, before it is ever picked up, is vital. An effective product packaging should both capture the interest of the shopper and inspire purchase.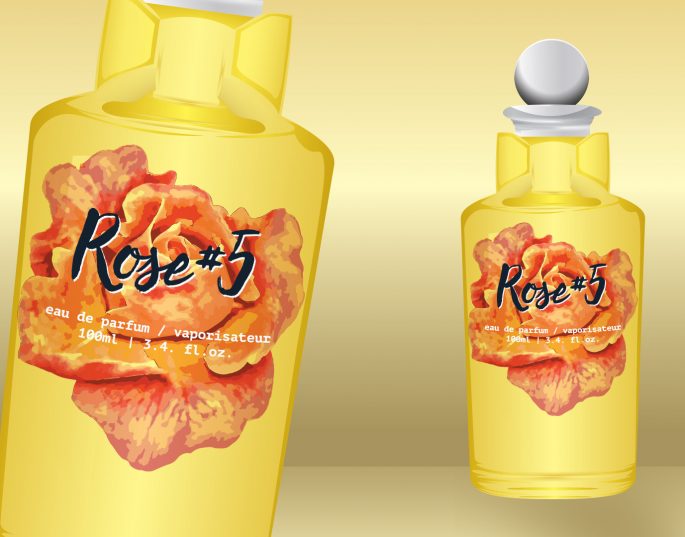 Brand equity—the perceived overall value and strength of your product—is always the goal of small businesses. One of the factors that contribute to brand equity is perceived quality—your brand's future potential and business profitability hinges on this.
Packaging is an integral component of a product and it plays a pivotal role in its saleability. Packaging is no longer a mere outer covering of a product for its protection; it is very much a contributing factor for its increasing marketability.
---
WHAT IS SPOT UV?
Spot UV coating or varnish is applied to chosen areas of a printed piece, and fixed on the surface by curing with a UV light. Set on a matte background or packaging finish, this plays with contrast levels by highlighting and drawing attention to certain parts of the print design with its gleaming highlights. Not only is this visual—this varnish also provides an added tactile stimuli of having varied textures on a single printed surface.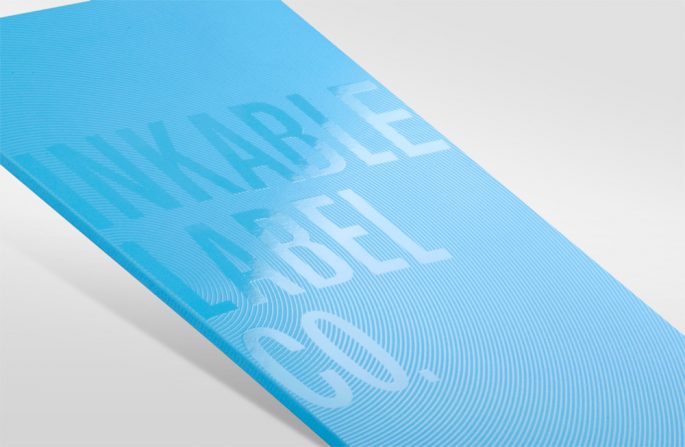 The appeal is in its subtlety and elegance. For those that want that extra premium aesthetic, Spot UV can also be done with embossing. Not only will select and important Spot UV areas gleam in the light, it will also be more pronounced as the embossing will create a two-dimensional effect. The glossed over areas will have a raised detail and will be very apparent, adding a unique and premium visual and tactile character to your labels and packaging.
Spot UV, especially if done with blind embossing, immediately transforms custom labels into a premium branding investment that enhances any brand image to customers. Custom shape (diecut) labels adds another level of customization and bespoke flair.
---
HOW DO CUSTOM SPOT UV LABELS WORK AS SHOPPER STOPPERS?
Leveraging Spot UV technology helps you create interesting visual effects for your specific branding vision. This thin varnish can be applied on specific areas of your packaging or custom labels to create interesting effects. Spot UV can be formulated to a wide variety of gloss ranges and applied on any type of packaging.
Visual stimuli is a big component in purchase decisions, especially when aiming for getting precious attention from shoppers. Eye-tracking data in the buying decision process relates to gaze time, holding the product in their hands, to indicate that "the longer you stay the more you see".
With custom Spot UV labels you are able to create light play to an extent, highlighting your brand with impressive enhancements for extra character, style, and elegance. Compared to embossing and foil stamping, Spot UV is considerably less expensive, and at a fraction of the price you leverage one of the many ways plain packaging can be transformed to boost brand awareness (and ROI).
A BIG PLUS: UV coatings can be created up to 100% solids and this in effect results to no volatile components that may contribute to pollution. Simply put, little or no varnish becomes a gas that can escape into open air.
[Tweet "Spot UV labels have been found to have a link associated with increased product value."]
In such a competitive arena, your first goal is brand awareness. After all, if no one knows of your brand, how can you even convince them to try your product or service? Interest kickstarts awareness, and awareness jumpstarts your prospective customer's journey to sales and brand loyalty.
Classy and luxurious, custom Spot UV labels transform your branding materials into impressive pieces that you can be proud to attach to your products. This small embellishment is an investment that adds character and style to any label design.
---
TIP: Spot UV can only be applied over a smooth matte laminate.
The highly reflective Spot UV varnish and the satin, light absorbing matte background deliver maximum contrast and create an apparent and striking aesthetic effect. Spot UV illuminates, giving a gleaming look to whatever art element you specify on your labels.
Glossing over areas can be done on either the whole background, leaving some areas out, or only on specific areas of interest.
---
FACT: PEOPLE ARE NATURALLY ATTRACTED TO SHINY OBJECTS
Looks matter—and packaging can lead to greater sales, most definitely.
Branding pieces—including your custom labels, outer packaging, if any, point-of-sale collaterals, even brand ambassador uniforms—increase brand awareness so prospects become interested and are potentially converted into customers.
Research points to packaging as a big influencer in positive and negative emotions, and its role as a game changer in buying behavior. An article from the journal Psychology & Marketing describes how researchers used an fMRI machine to measure brain activity while study participants viewed different types of packaging.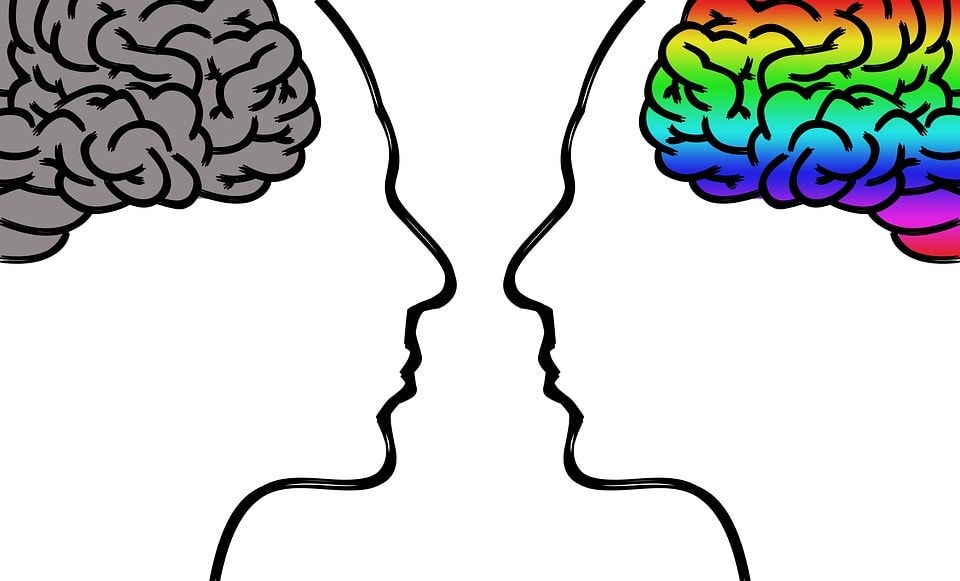 This study concluded that looking at attractive packaging caused more intense brain activity than neutral/ordinary packaging.
Attractive packaging also increased brain activity in areas associated with rewards (while unattractive packaging caused activity in areas of the brain that processes negative emotions).
Product presentation, regardless of the actual product itself, has a heavy influence on how people feel and think about products, which is directly proportional to buying choices and preferences.
Spot UV instantly creates a unique label—we've already shown that—but apart from its superficial appeal, deeper connections can be profited from in the race to brand recognition.
Spot UV's gleaming characteristic aligns well with humans' instinctual delight in all things shiny. Fastco reports that in one of the tests by a team of Belgian researchers, 46 test participants were blindfolded and handed a piece of paper. Half of the group received a glossy sheet and half a matte sheet.
The results?
Participants who received and viewed the glossy sheet rated it as higher quality and more attractive than those in the matte group—all the while not even getting a look at the matte sheet. We're all naturally and emotionally attracted to shiny things.
Your carefully constructed brand should create a visual, emotional, and cultural connection between customers and your company, the product or service, and the type of consumer it attracts.
If you're looking for something remarkable to increase conversions and sales, custom Spot UV labels are a great ally. While it may be fine and good using regular labels, this addition will set you apart on the shelves stuffed with similar products from different brands.
Investing in Spot UV technology helps you to truly benefit from using premium packaging as an effective marketing tool, speeding the word about your brand, boosting interest, increasing engagement and word-of-mouth, and ultimately increasing conversions and repeat sales.
---
A caveat: We believe that branding isn't everything: what makes your custom label designs work in the long run is the dedication you put into your products and services, from defining your brand values, to your company culture, to speaking about things that you care about through your brand's voice.
---
We truly hope this was helpful. If it was, please share–we've got more insightful posts in store for you. Subscribe to our newsletter for more small business advice, printing tips, and exclusive specials delivered straight to your inbox.